The best part of playing with a pick made of natural materials is getting a unique tone from each individual piece. Moreover, natural picks lasts much longer than the ones made of inorganic materials which helps them to develop a personal shape according to your playing.
All picks are available in 3 different shapes and thickness. Please make sure you select the correct shape and thickness while ordering.
Below product images are samples. Since all the picks are made of natural materials, the picks you purchased can have a different visuality about color tone or pattern. 
Wood pick offers soft touch and generates warm tones. They work great for clean playing situations with being very responsive.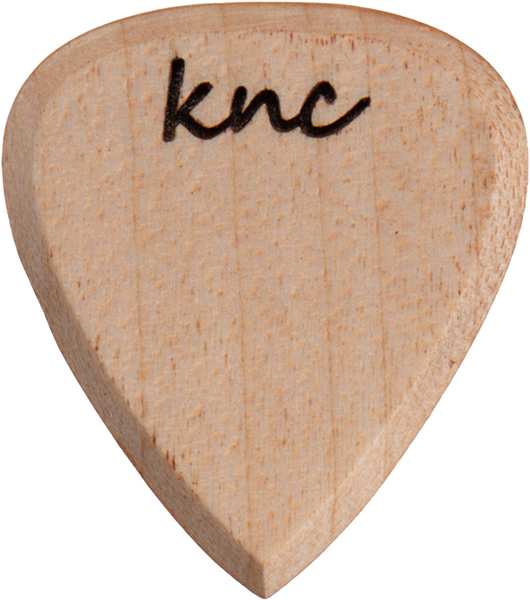 Offers very smooth and clean tones by its soft  structure. Pure emotion reflector.
Medium hardness of Platus tree brings controllability for even tiny touches.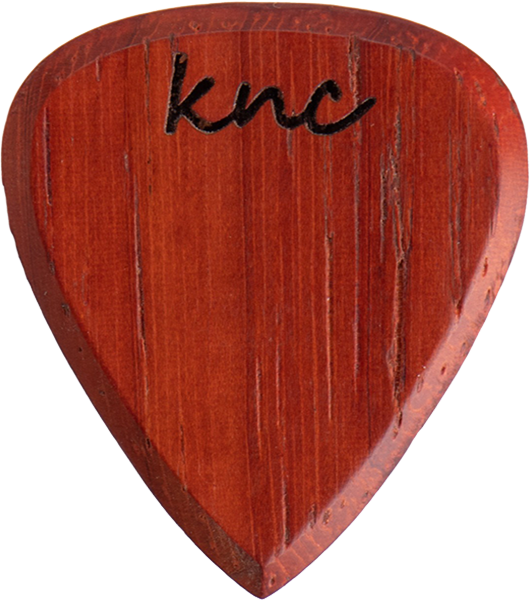 A spicy wood with gentle tones offers a new page for your sound palette.
Medium hard structure  with a very responsive playing experience. 
Generates warm and high tones with its medium hard structure.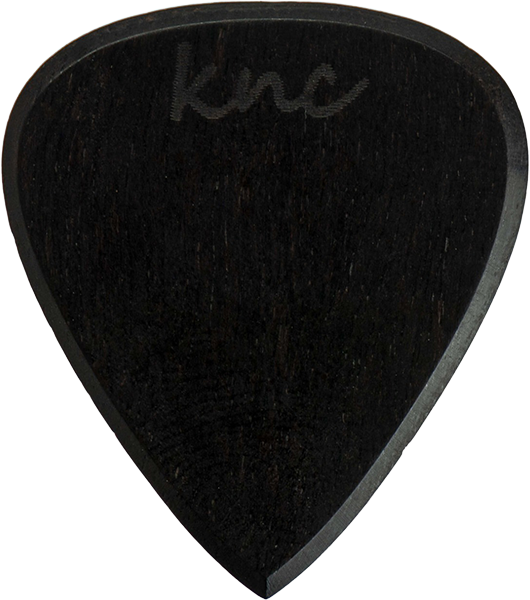 Hardest wood close to the touch of a bone and offers bright tones for modern genres. 
Bones and Horns are the most durable materials for a pick and they last for a very long time enough to adapt to your positioning and playing style. This will bring an ultimate playing experience with a unique tone. 
No animals were harmed and no trees were cut down for the supply of the raw materials we use in our products.
Nevertheless, we regularly donate to TEMA Foundation and animal shelters to pay our debt to nature.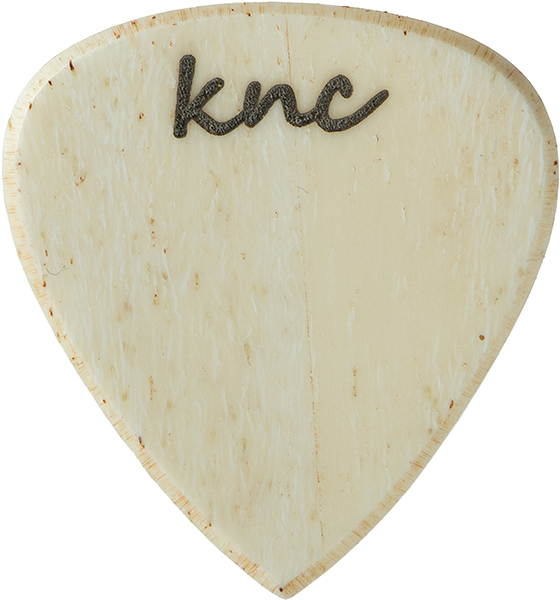 Hardest material among all of our models which offers high volume and bright tones. 
Great Tones For All Genres
Horns are made of keratin same as your nails and these plectrums have a similar warmth. 
Great Tones For All Genres
Casein is a component made of milk protein and the type we produce our picks is called Galalith which means "Milk Stone" in Ancient Greek. They are very similar to the picks made of bone and they are also hard and long lasting like them. So they will adapt to your positioning and playing style in time. We produce them with the colors below and they all have outstanding look and the same specs for playing.
Great Tones For All Genres
Even though standart picks are great for most situations, it is always good to have some alternative solutions for extra ordinary needs or just to have an outstanding look.  Addition to that you can have a engraving on your pick with one of the  figures we have on our library. Engraving can be applied to all of our pick models regardless it's shape or thickness. 
A tribute to the great movie, made of Walnut with glowing engraving.
Walnut pick with 7mm thickness designed for speedy playing.
(Patent Pending)
A revolutionary design with a spiral cut in the middle for ultimate flexibility.
Walnut pick with special cut out pattern for the ultimate grip. A true addictive.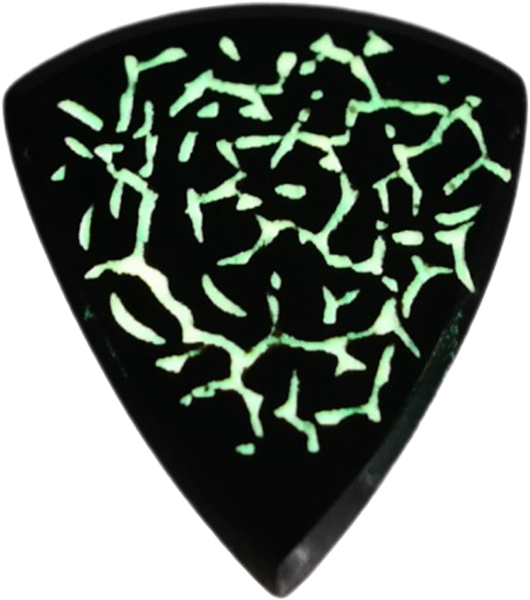 A very special processed horn pick with outstanding glowing pattern.